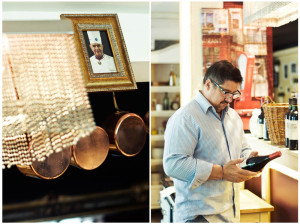 "The last restaurant where I was in charge of the kitchen has been awarded the Michelin Bib Gourmand title for two years, and I'm aiming for the same here too. Petrus will be a homely place. The best restaurants around the world are owned by chefs. I have a great partner, an excellent team in the kitchen, and the two head servers I've known for 20 years. We found a devoted wine expert; and I travelled from the grandest venues to the smallest French bistros to experience, watch and learn in the past few years. Our advantage is that we can cook.
Petrus is not a pompous thing. Parsley is a very contemporary ingredient, yet it is simple and comprehensible. I didn't want to give a French name to the restaurant or choose a complicated ingredient. Parsley is a reliable and well-used stuff. That's what the name refers to. And yes, Gordon Ramsay's legendary restaurant has the same name after a legendary beverage. These things complement each other.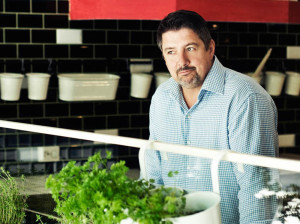 Comfort food, what I represent, means homely food to the extent that it comes with no frills. We use the highest quality ingredients and prepare decent food which I serve sometimes. There will be familiar flavours we got used to in our grannies' kitchen. To be honest, I wanted to name Petrus Petrus Kisvendéglő (Bistro), but in Hungary this word has a loaded meaning. But this is something I'd like to express when I say that in Petrus we serve comfort food.
The main concept was to serve high quality dishes at reasonable prices. The innovation is in the preparation and the pairings. We have, for instance, tomato cabbage with home-made Moroccan sausage. Grandma's cooking will be recognizable, but with a twist."
Zoltán Feke – owner-chef